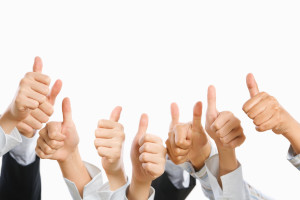 I have loved our relationship with Simplify My Books. Such an easy, simple system! It has really helped me grow and maintain a successful business.   — Dr. Ben Gunn,  Client since 2008
I love Simplify My Books.
I'm a great carpet cleaner – I enjoy the cleaning process and interacting with my customers – but when it comes to bookkeeping for my business, my talent is not as readily apparent.  OK, it's almost non-existent.
That's where Simplify My Books comes into play.  I give them all my receipts, bank statements, invoices and more each Monday and they organize it, enter everything into QuickBooks, and bring it back the following week, neat and tidy, just like clockwork.
Simplify My Books is accurate and affordable and has made me a much happier and organized business owner. — Richard Swan, Benchmark Carpet Cleaning, Client since 2010